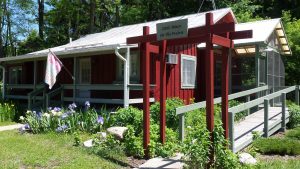 We're in a beautiful time of year with the native plants and iris blossoming and over at the inn there's a succession of our lilac bushes blooming – such a delight for over a month!
There are lots of folks out enjoying bicycling, hiking, kayaking and playing in the water.
Our Little House on the Prairie, just right for families -sleeps six, is still open – y'all come on up for Strawberry Fest this weekend!